Body Shop personal training studio


75% of the people who exercise aren't getting the results they want. Of the 25% who do get results, 90% are working with a trainer."-IDEA, International Health and Fitness Organization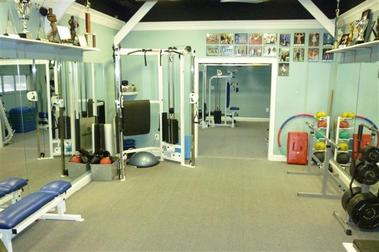 Body Shop Fitness by Design llc, is a by- appointment training facility located in Alexandria, Virginia just minutes from Washington D.C. Created by owners Bill and Kelly Matthews, the studio combines quality training and lifestyle guidance with excellent customer service. At Body Shop our goal is to provide clients with a unique training experience incorporating the greatest fitness technology available in an incomparable setting.

Workouts are tailored to each client's specific goals and objectives and reflect the knowledge and expertise of our professional team. By utilizing the best techniques from every exercise discipline we are able to create a fitness program that is fun, engaging and results oriented. Together we can help you achieve your personal best.

---
1200H N. Henry Street, Alexandria, VA 22314 703.965.1598